Renowned for its intense natural beauty and generous hospitality, Samoa, located a few hours plane ride away from New Zealand and Australia, was once bustling with tourists who would flock to its sunny shores in the hundreds and thousands. But today, as Covid-19 rages through the world, Samoa's borders remain closed, the beaches are deserted, and the economy is struggling without the usual high numbers of tourists.
So, when Samoa resorts like the famous Seabreeze Resort in Upolu Island were forced to close their doors, owner, Australian Wendy Booth, was worried for the future, especially as the resort which employs close to XX of locals, was also a strong supporter to the community of Aufaga, the tiny coastal village it was nestled within.
It was in the midst of all this, however, that Wendy, her husband Chris, and her dedicated staff were thrilled to hear that they had once again won the prestigious title of Samoa's Leading Hotel 2021 for the ninth year in a row! In addition to this, Seabreeze, a luxurious adults-only resort, was also awarded the title of Oceania's Most Romantic Resort 2021!
When asked how she felt about the win, Wendy said that "despite winning these awards for nine consecutive years, this year is even better than ever". Speaking to Breaking Travel News on her victory, Wendy says "Being recognised for such a prestigious award on such a global platform is a truly humbling experience. Seabreeze is situated in a stunning unique location and surrounded by mother nature but it's our staff that is our biggest asset…Bidding a friend farewell and usually by the time guests leave they are considered part of the Seabreeze extended family that now reaches across the globe, often leaves guests vowing to return. Once back home we receive emails checking on how our staff is and even the resort cat often gets a mention!…"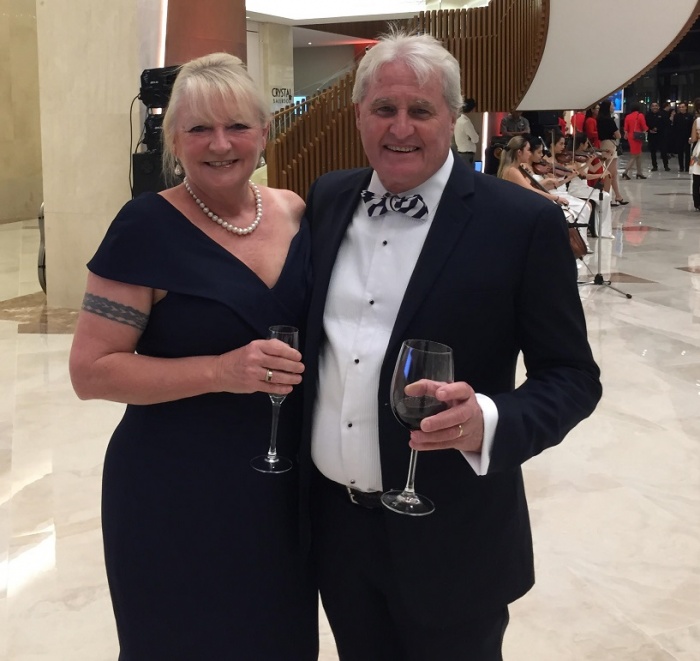 One of the many reasons that the resort is so popular, Wendy says, is how much Samoa's living culture is embedded in their daily lives that tourists get to experience true Samoa in addition to the luxury the resort has to offer.
She also talked about how connected the resort is to the community of Aufaga Village. "We are a small Island and upon returning with this award staff have marched through the villages in our district, wrapping the trophy in our flag, as village families come out to join in the celebrations- this is not just a win for the resort but the whole community."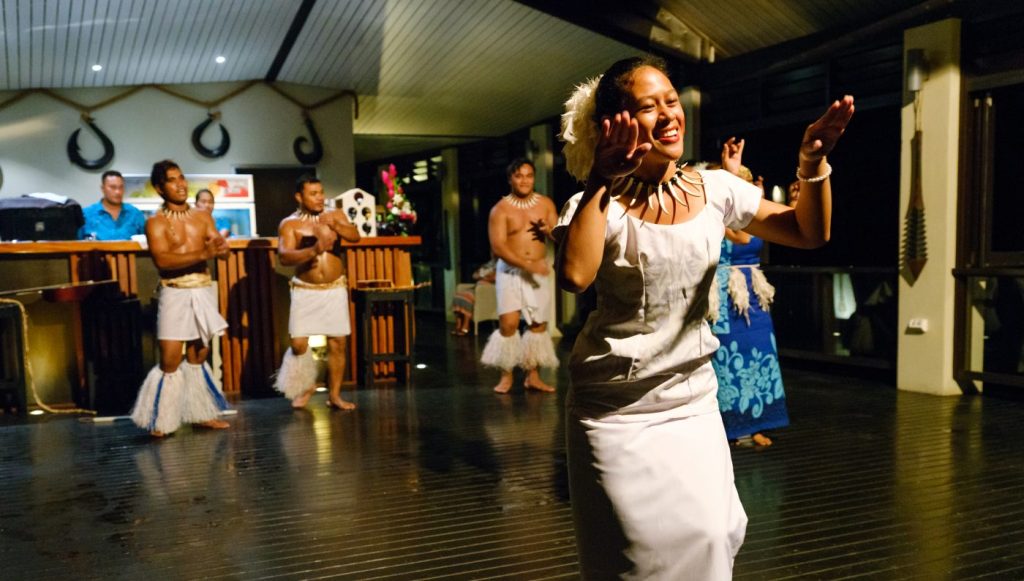 In The Middle of Paradise Close to Some Of The Finest Of Samoa Attractions
Seabreeze Resort is in Paradise Cove, a beautiful bay situated on the Southern Coastline of the Island of Upolu, and its location provided easy access to many of Samoa's best attractions such as Lefaga, where you can swim with 'walking clams' and the famous To Sua trench, which is a giant swimming hole!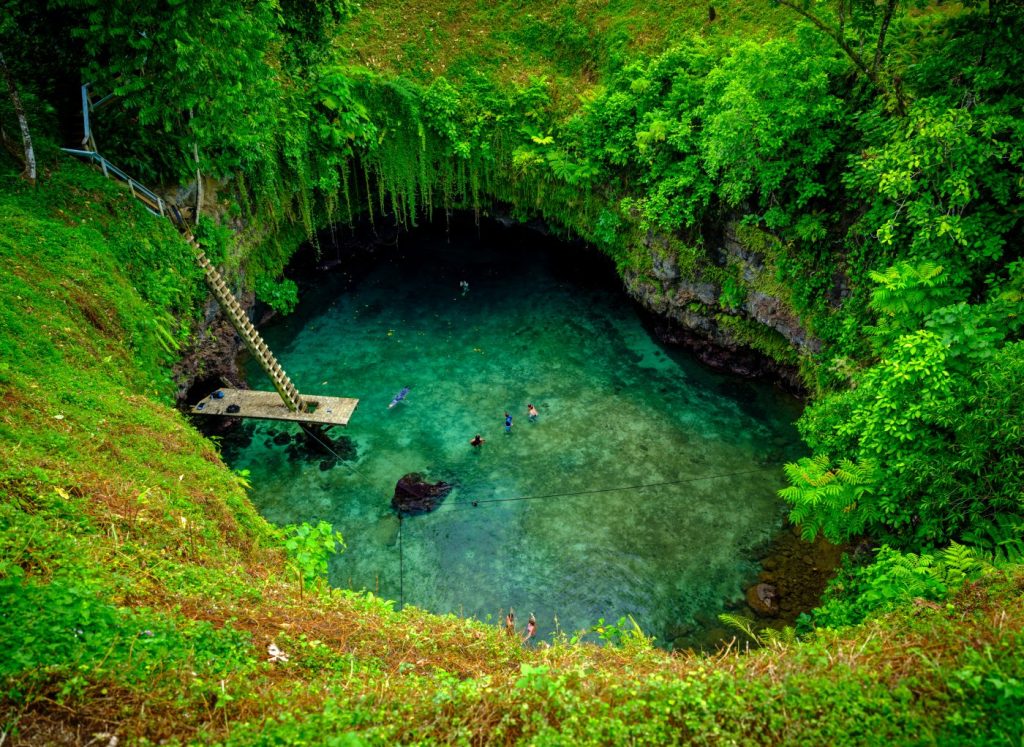 View other attractions at Seabreeze.
Luxury with stunning Ocean & Lagoon Views
In addition, to the stunning location and the dedicated staff, owner Wendy says that it was the resort's luxurious facilities and romantic appeal that helped Seabreeze keep winning Samoa's Leading Hotel and Oceania's Most Romantic Resort Awards.
Speaking about this to Breaking Travel News, Wendy said "Luxury comes in many forms, but Seabreeze has a loyal following of Industry specialists as well as past guests, many who return year after year… We are small, personal, and laid back but our service and attention to detail are world-class.
"We anticipate guests' needs and aim to exceed expectations and with a ratio of 1.5 staff to every guest we are small enough to create a utopia for couples without the distraction of the little ones. Being an adult-only resort and eternal romantics, we have facilitated some amazing proposals in our 15 years of operation, and with the philosophy that our imagination is endless and our only limits are the guests' budget we have shared some very special memories."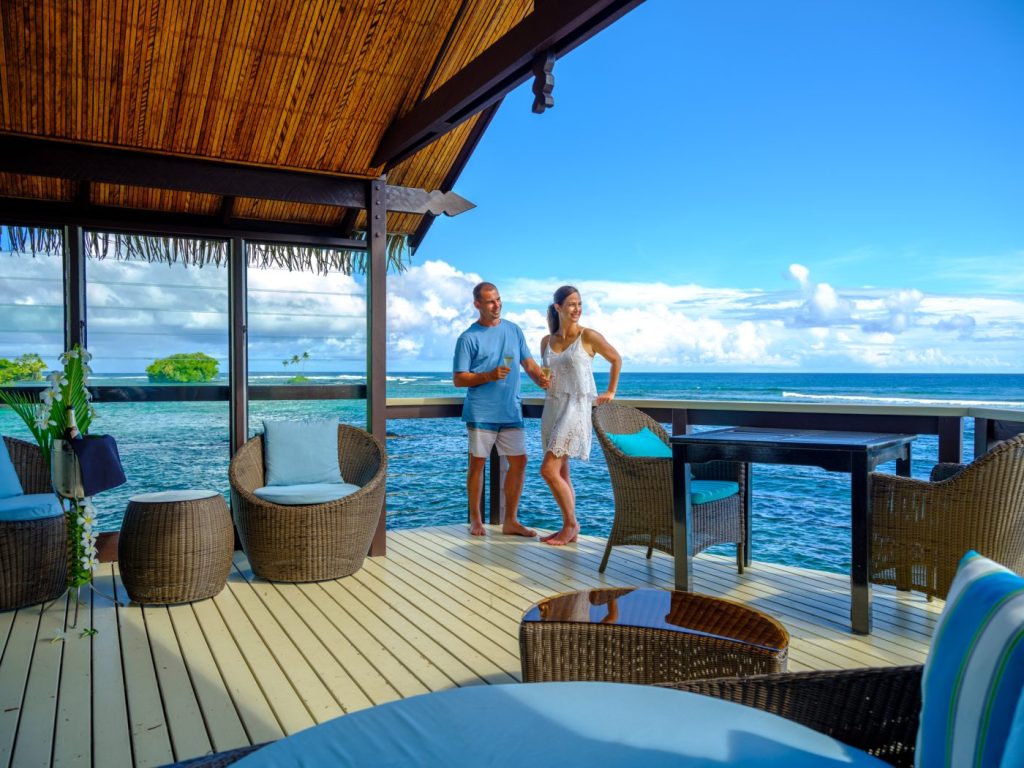 Special Layby Booking System
While Samoa's travel ban continues, the resort has been undergoing many renovations to its luxury villas, fine dining restaurants, and the resort's magnificent infinity pool. As Samoa looks to open to New Zealand first when travel resumes safely, the Seabreeze Resort has introduced a special Layby Booking system for travelers who can't wait to come experience Samoa.
Speaking about the Layby feature, Wendy says "Our "Lay by your next trip" is where guests agree to pay a nominated amount per week, they don't need to book at the time they agree to the Layby BUT they can secure a room on a nominated rate for the dates of our choice and the amend should they need too".
Adding to this, Wendy went on to say that the resort's Covid Cancellation policy applies to all layby bookings with the secured dates.
With the new renovations and the new booking system available, there is no doubt that when Samoa opens to the world again, guests will be eager to come to experience a world-class luxury experience at Seabreeze Resort.